bios 
VOR's roots go back to 1973 when the music wasn't classic yet, just GOOD MUSIC! We all have a long history of recreating this type of Classic Party Rock and that's what makes VOR a fun and exciting band not only to see but to hear. Classic Rock Like You Remember It.....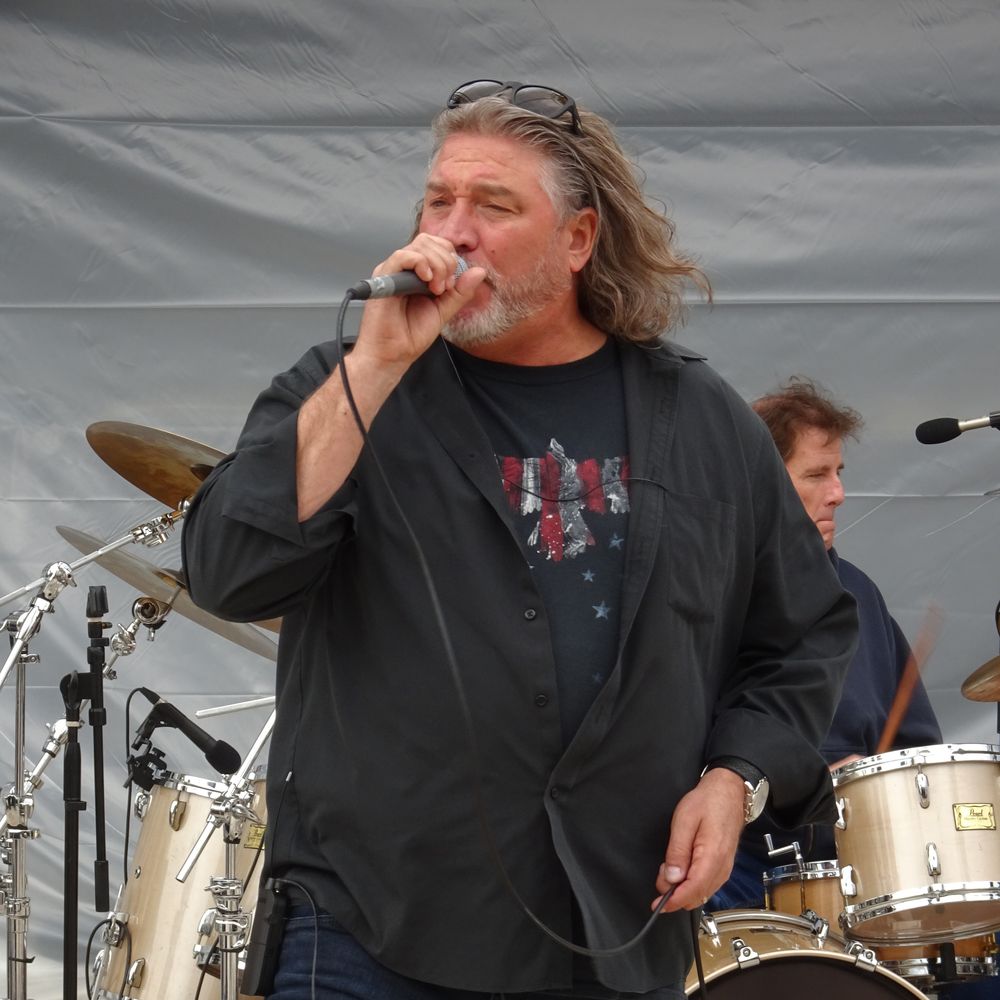 Tom Nyhus
Lead Vocals
Tom's singing career spans more than four decades beginning at the age 7. He grew up listening to the Beatles, Hendrix, the Doors and Led Zeppelin. It was after seeing Robert Plant and Roger Daltrey fronting their band's, that he decided he wanted to be a lead singer.  That day arrived when he had his first gig at the early age of 15.
Over the years, he has played with many popular groups at the hottest clubs on Long Island, and in NYC and Orlando Florida including Sidemen, Simulcast, Rouge, Gift Box, Sour Mash and Back Alley. He has also recorded with the band Break 100. 
Tom is currently working with a few projects including The Bag of Bones Band and The Fools & Me. 
In January 2016, Tom became the newest member and front man for VOR - Victims Of Rock. He is a perfect fit with the hard hitting Classic/Dance Rock "Victims." And looks forward to the evolution of the band as they continue to grow, keeping audiences engaged and entertained.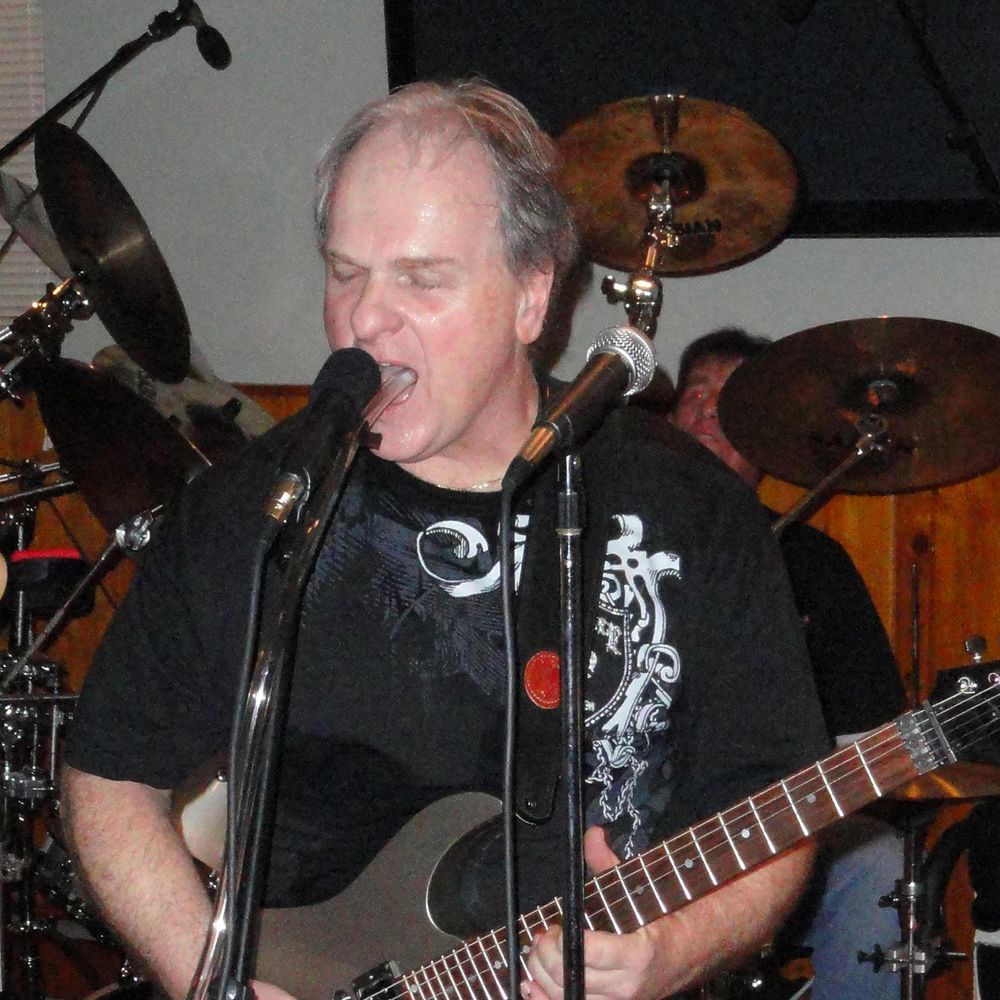 Bob Brown
Lead Guitar / Vocals
Bob started playing guitar in high school, and made the rounds playing with a number of local bands (e.g., Taus < with Steve Baloga >, Monsoon Alley, Dallas, and Crusty Duchess). He also toured the country with the Andrea True Connection.
As with other members of the band, 'life' – marriage, children, a full-time job – put a decades-long hiatus in his musical endeavors (but not in his collecting of guitars)
It wasn't until 2010 that he and brother Ken, a drummer, decided to put together a one-shot band to play – relive – the classic rock tunes they'd grown up listening to. They got back together with a few other local musician friends they had played with over the years and had so much fun playing that they decided to keep the band together, and VOR was born. Through the years, the make-up of the band has changed, and today Bob is the sole original player. His earliest influences – guitarists like Ritchie Blackmore (Deep Purple) and Eric Clapton (Cream) – are evidenced in both his playing style and the band's repertoire – true 'classic rock' sound.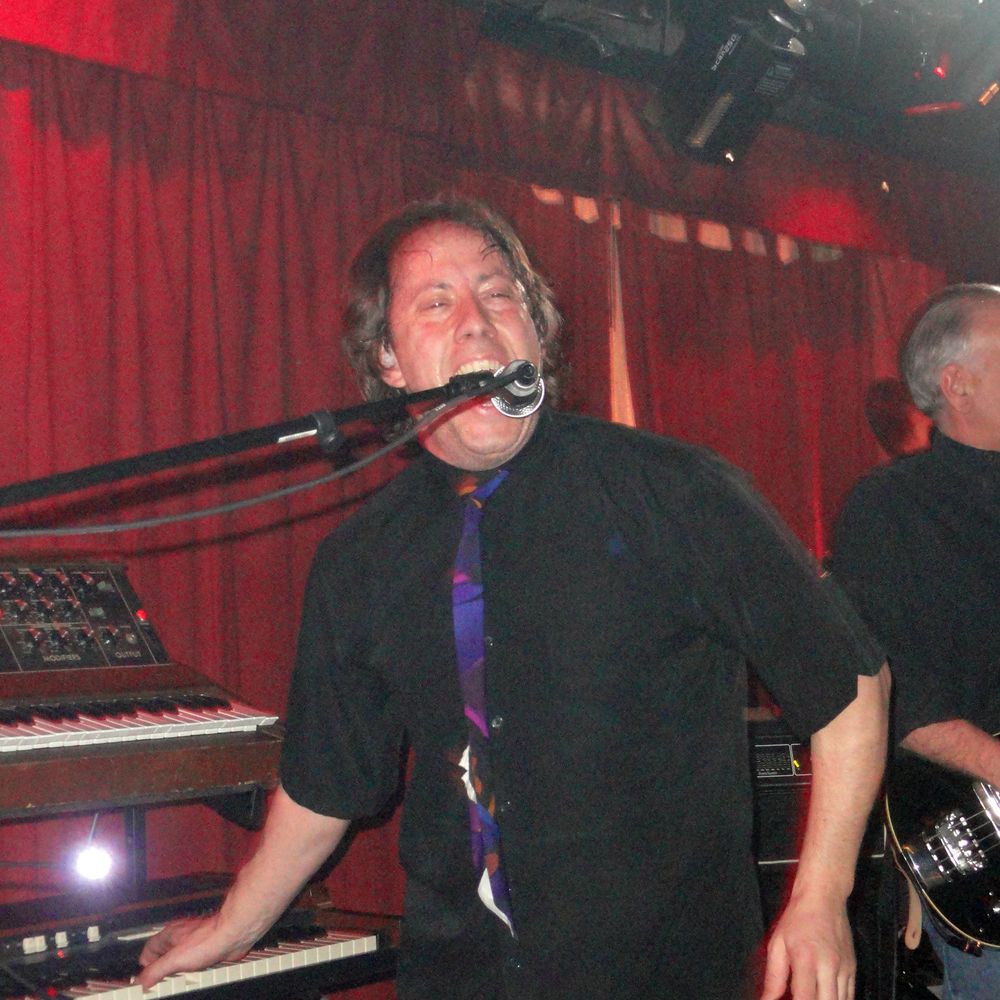 Rob Wilner
Keyboards / Vocals
Rob began playing piano at age 6, and hated it. He said that given the choice between practicing and eating Brussels sprouts (which he also hated), he'd have chosen the "little cabbage balls". Nevertheless, he spent the next 7 years studying with several teachers, including Moshe Gnatt, a well-regarded classical pianist/performer, which is when he says the "chops and theory" started to take hold. 
Around that time, Rob joined his first band, the all-original Brooklyn-based 'Flying Colors', recorded with Alan Friedman, and played at famous NYC clubs like Limelight, Trax, and Studio 54. In its later stages, the band auditioned for a new drummer, which is when Rob met Mike Killela, who'd eventually become VOR's drummer. 
At age 23, Rob got the opportunity to record with Tommy Shaw (of Styx and Damn Yankees), and shortly after that, joined the band Arrival and toured the country with them for a year.
A couple of decades of more domestic endeavors - marriage, ownership in a Brooklyn-based wedding agency Pegasus Orchestras (in which he again played with Mike Killela), and then the start of his own marketing company – put Rob's musical career on hold until, volunteered by his daughter, he played at a local theater production, which led to more playing and acting as Musical Director for other local productions (e.g., Cats, Grease. Rent).
During one such production, Rob met Sean Brown, a young guitarist who mentioned that his father Bob was a guitarist in a band and was looking for a new keyboard player, and thus in 2009 Rob joined VOR. Rob says when it comes to music "You should always play for the love of it", and as for Brussels sprouts, he quips "Bless those little cabbage balls!".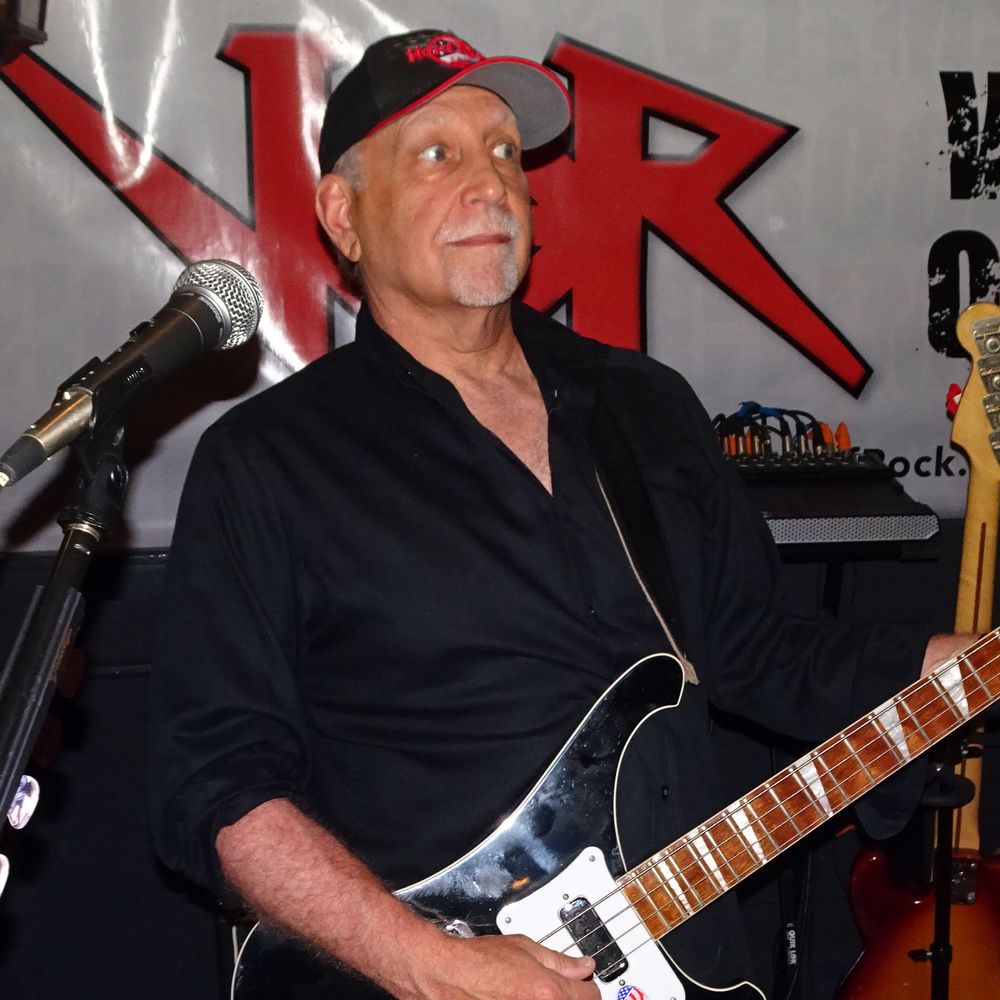 Steve Baloga
Bass Guitar / Vocals
Steve started his musical career as early as 4th grade, taking up the saxophone and teaching himself guitar, and in high school, playing in both the marching band and the jazz band. In the 9th grade, however, Steve switched from guitar and sax to the bass, with the quip "I thought 4 strings would be easier than 6, and I didn't have to blow into anything." 
In his early 20's, he played mainly rock music around the Long Island club circuit in local 'cover' bands (e.g., Taus < in which Bob also played>, Dallas, Fantasma, Airborne, Coopers Still and Fligg). For 7 years he was a manager at a Sam Ash Music store in Huntington, toward the end of which he got involved in playing at weddings and corporate events at the Huntington Town House and various catering venues, until as he puts it "DJs ruined the live band business". 
With a lifelong preference for 'heavier' rock music ("I'm not a disco guy at all – LOL"), he allowed VOR to pull him out of retirement around 2010 to present Classic Rock' to another generation – or he wonders "Maybe they just needed my truck to haul equipment".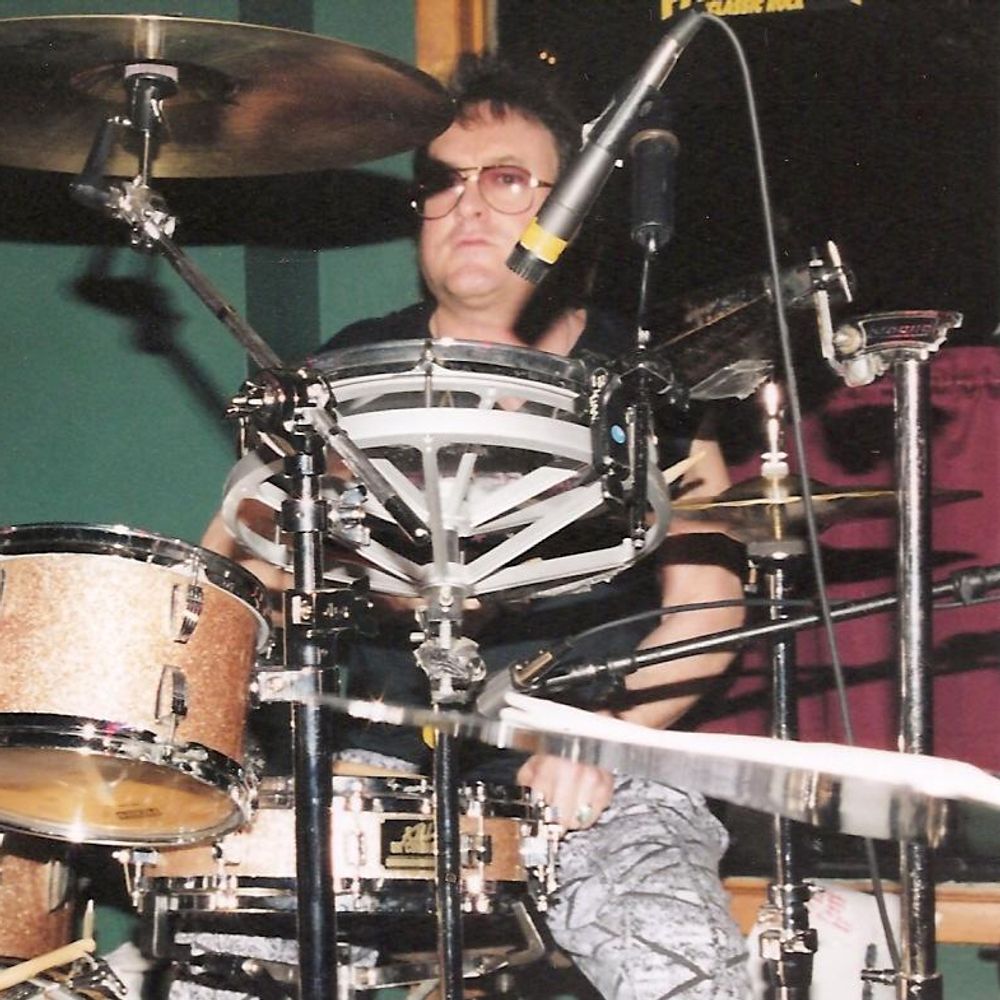 Chris Carroll
Drums / Percussion
Born on Long Island, NY, when a slice of pizza was just 25 cents, Chris's dream to play drums for a living became true.
Since first hearing the Beatles, along with other influences like the Rascals, Grand Funk Railroad and Led Zeppelin, Chris decided he wanted to play drums. He studied in his teen years with Vanilla Fudge drummer Carmine Appice.
Since that time, he's been playing the drums non stop, while also recording and touring the US, Europe, Australia and many more.
Currently playing the Long Island scene, the dream to drum continues on.